REC SPORTS FELLOWS PROGRAM
The Rec Sports Fellows program is an experiential learning opportunity offered to  current student employees to expand their knowledge of campus recreation beyond their primary staff role. A key feature of this program is that all participants spend time with all areas of the Department of Recreational Sports. During the rotation among areas, the program participants will broaden their knowledge of the myriad functions of campus recreation as well as build their individual knowledge, skills and abilities. Each student employee will be given the opportunity to pick an area of expertise or "specialty" in which they will spend the majority of their time in order to expound upon their individual strengths.  The ultimate goal of this program is to prepare students for a future career in campus recreation. See below for what past participants have to say about their experience as well as links to additional information and program application.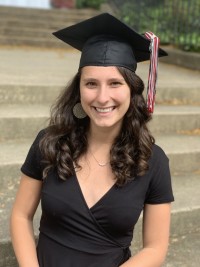 2018-2019 Participants
[The program was] super helpful and this was an overall very positive experience. Overall, the program really helped me grow in my application and interview
Read More »
This program is approved to be included in a student's Experiential Learning Transcript. Please consult with the program coordinators or visit https://el.uga.edu/ with any questions you may have.