Active and Inclusive Communities
Students reflect on what they've gained from their outdoor intramural soccer season
As the season came to a close in mid-October, students reflected on how intramural soccer created a space for them on campus by giving them an opportunity to be active, build relationships and engage in an inclusive environment.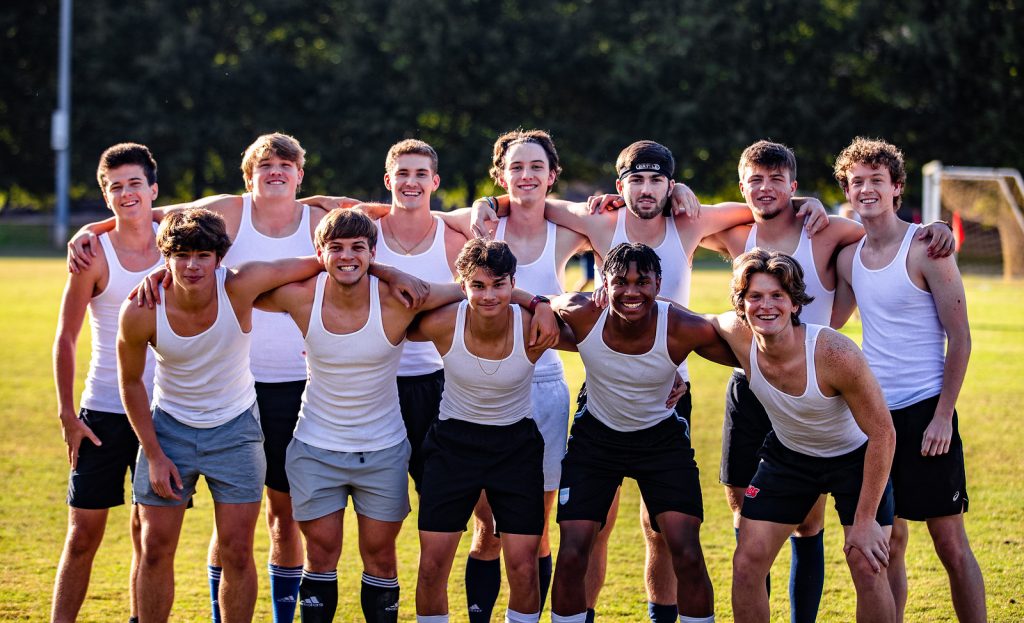 This all-freshman team, "Boggs Brethren," transformed their Hill Community bond into an active community bond.
"After meeting all of the boys in our hall, introducing ourselves and finding out that I played soccer, we all thought 'why not?'," said team captain Brandon Nugara. "We all knew about the fun soccer program so we decided to put one together."
The team went on to compete in the men's recreational division. However, competing wasn't their only goal. They simply sought to connect with one another and have fun.
"I'm just doing this for fun," said goalie CJ Bockhold. "This has always been a good opportunity for us to hang out and have a good time together. Whether we win or not doesn't really matter."
Engaging in Positive Relationships
From coaches who come dressed up and ready to make plays on a whiteboard to an intense yet supportive fan base, the "Sneaky Dragons" is a team with contagious joy and excitement. They put just as much energy into soccer as they do into getting to know one another.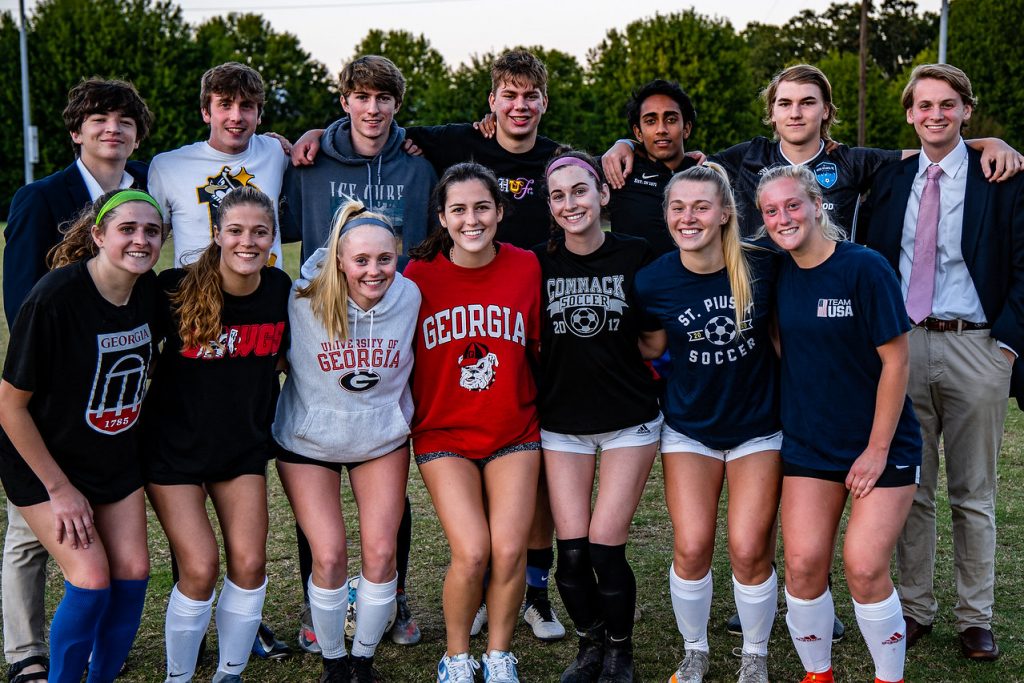 "I knew two people when we first started this team, but now I know all of them," said head coach Owen Anderson. "We've hung out and built close, strong relationships. These are people I'm going to remember through my years of college and beyond."
That bonding experience also included the team's spectating friends, which later became their fanbase called the "Dragon Wagon."
"The 'Dragon Wagon' coming out and supporting us definitely helps build our team chemistry," said assistant coach Efe Guvence. "Everybody gets along and supports each other, and that's important when it comes to IMs."
Creating An Inclusive Environment
Beyond rejoicing over their fandom for Premier League soccer player Sadio Mané, "Show me da Mané" were overjoyed to be together again on the field. This diverse group of students took this season as an opportunity to reconnect on campus.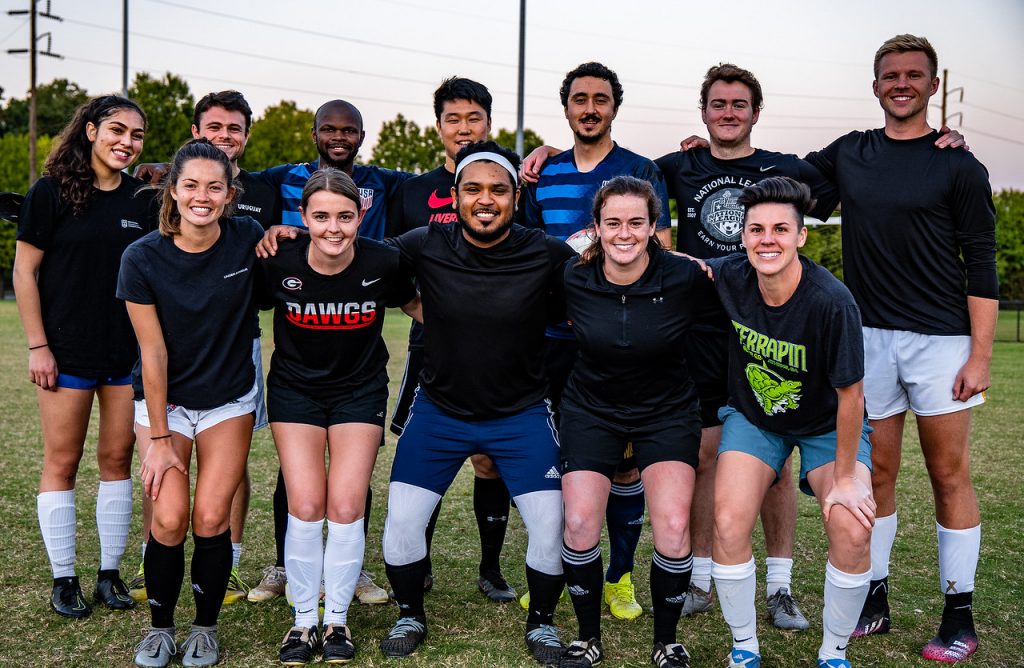 "It's really easy to get held up in your work and not leave your desk," said team captain Sophie Waller. "I think [intramural sports] forces you to have that social aspect and community."
With undergraduate, graduate, international, and out of state students that study different majors coming together to compete in co-recreational soccer, this team embodies inclusivity. Their united differences demonstrate sport's ability to create a cohesive community.
"I think [intramural sports] is a place where we all have one thing in common," said forward Ben McKettrick. "[We're] just a bunch of people who love to play soccer."
Drawn by their love for soccer, students from all walks of life enjoyed competing while building relationships in this season's outdoor intramural soccer leagues.
Written by Sydney Lowe, B.S.Ed Sport Management