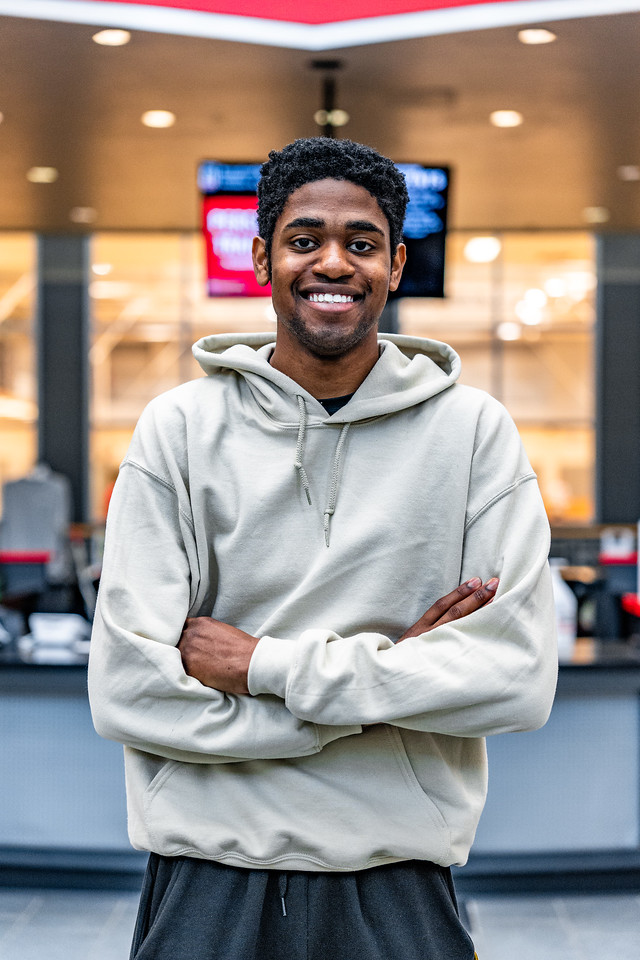 Life At UGA
Michael Lewis-Wedderburn appreciates his time spent at the University of Georgia. As a student in the Double Dawgs program, he is set to receive his bachelors and masters degrees in under 5 years.
He is majoring in sport management and pursuing a certificate in applied data science. He plans on going to graduate school for kinesiology (sport management and policy).
While tackling school, Lewis-Wedderburn also works at UGA's recreational facility, the Ramsey Student Center. There, he is a facility manager and is instrumental at keeping the largest rec center in Georgia running.
Loving his job, he is grateful for "The camaraderie that I've built between all of my coworkers, pro staff, and everyone else". Making genuine friends and receiving constant support, Lewis-Wedderburn appreciates his position and time spent at Ramsey.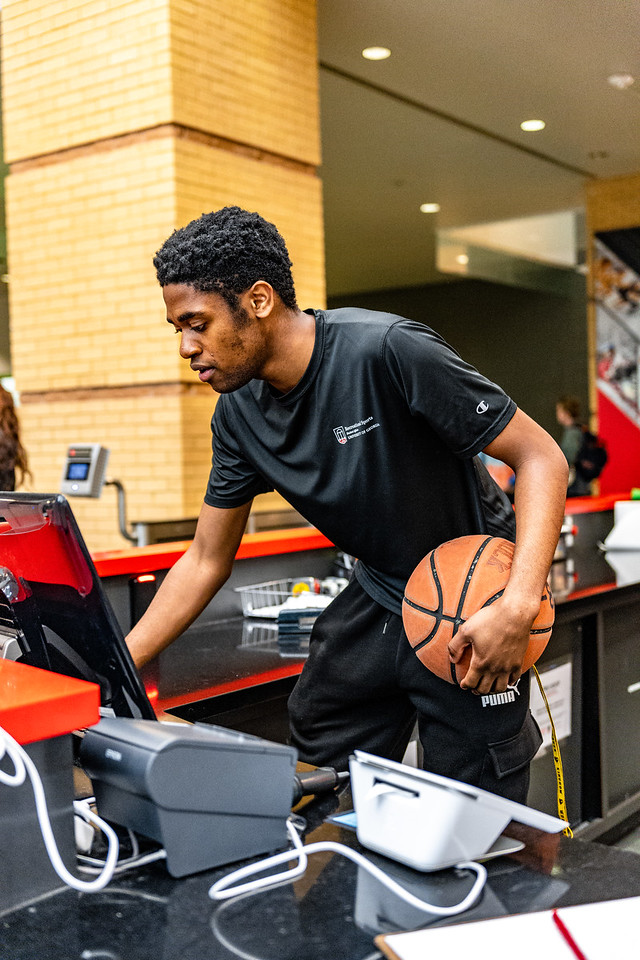 Aside from school and work, he is an avid song writer. Writing for more than a decade now, making music is more than a hobby to him.
Crediting inspiration from artists like Madison Beer, Frank Ocean, and Lauryn Hill, Lewis-Wedderburn often writes from his emotions. He would love to release a demo one day, and is currently searching for a producer to do so.
Lewis-Wedderburn enjoys his time at UGA. Confident in himself, Lewis-Wedderburn loves bringing positive energy to everything he does. Whether it's work, school, or even his inner thoughts, he tries to stay positive.
"That's what ultimately drives success", he stated.
But this was not always the case, especially while he attended high school.
Experiencing Self Growth
Perfect attendance for 13 straight years was one of many awards Michael Lewis-Wedderburn garnered at the Loganville High School honors ceremony his senior year.
Finally seeing his hard work come to fruition, the feeling of gratitude overwhelmed him.
Throughout high school Lewis-Wedderburn worked as hard as a dawg. But he repeatedly came home with only an award for perfect attendance. This made him question if the work he offered really had any value.
"I was really insecure when it came to school", Lewis-Wedderburn recalled, "because I didn't feel like I could live up to the expectations that other people set for me and the expectations I set for myself".
But this feeling soon came to a halt at the end of his senior year.
He received high honors, AP scholar honors, beta club honors, 13 years of perfect attendance honors (only person in his county to do so) at his senior year ceremony. He also received the Red Devil Scholarship, an award given to a single student that exemplified Loganville's values to the utmost degree. Lewis-Wedderburn finally felt the needed confidence in himself. This was great timing as he headed into his next step in life; college.
"In high school I just felt I was always less than everybody else". But after this newfound confidence Lewis-Wedderburn recognized himself entering college "on the same playing field as everyone else".
Reflection on the Past
Reflecting on his past experiences, Lewis-Wedderburn is content with where he is today.
The insecurities he faced in high school are not as prominent anymore. He's confident in himself and his abilities as a student.
This confidence also spills into his everyday life. Taking risks, and being bold are actions he takes often now.
Offering advice to those experiencing insecurity related to expectations, similar to his experience in high school, Lewis-Wedderburn offered two words: "have none".
"Live in the moment of trying new things, progressing in new things, and enjoy every step of the way".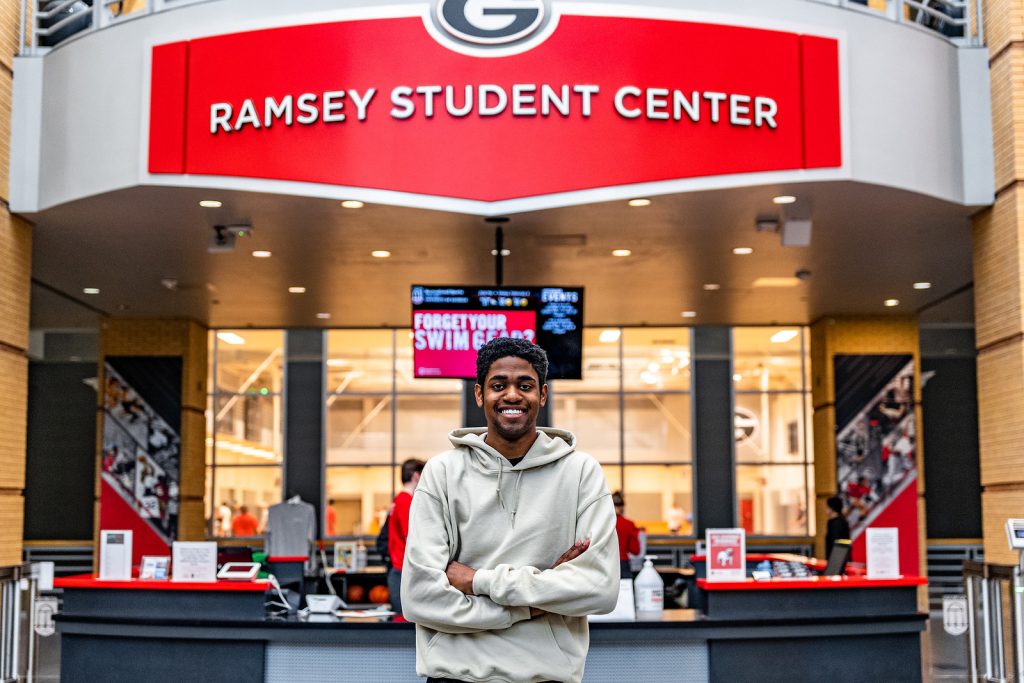 In the future he wants to work in player development for collegiate or professional sports organizations. Ultimately, he hopes to climb the ladder and earn the title of general manager or coach.
Bringing his positive outlook and confidence, Lewis-Wedderburn is excited to see his "energy transcend" to the athletes in his developmental role someday.
Written by Lauren Smith, B.S. Statistics & Carmical Sports Media Institute
Photos by Jack Casey