Women of Ramsey: How It Started, How It's Going, and Where It's Going
"My son and I were walking through the building the Sunday before it first opened, and we heard an explosion. It turns out that the hot water tanks had blown," said Dr. Jane Russell, former director of Recreational Sports. "When we opened there was no hot water in the showers…and guess what? Nobody cared."
Russell reminisces about a time in her career when she was a part of the group that made the Ramsey Student Center a reality. Since the inception of the department in 1995, she along with many other women have been instrumental in championing the need for students to have a place – a home – for recreational activities.
Throughout the Department of Recreational Sports' 27 years, there have been influential women shaping the student experience and keeping not only the department but also the Ramsey Student Center running through all manner of challenges. Three of their stories are highlighted here.
How It Started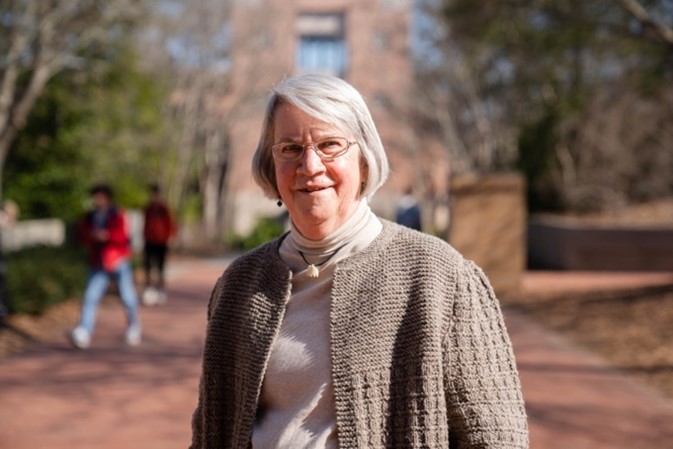 When then Vice President of Student Affairs Dwight Douglas opened applications for the coordinator of campus recreation in 1979, Jane Russell knew this was her calling. Driven by her love for higher education and sport, the sport sociology doctoral student applied for the job. When she got the job, she quickly grew into her role.
During this time, the importance for students to have greater access to fitness opportunities became more apparent throughout the nation. Dr. Dwight Douglas had the vision to create a specific department for recreational sports at UGA. Russell said, "I was honored that Dr. Douglas put his faith in me to serve as the director for the new department."
On July 1, 1995, Dr. Jane Russell became the first Director of Recreational Sports at UGA. During her time in this role, the Ramsey Student Center was completed and opened.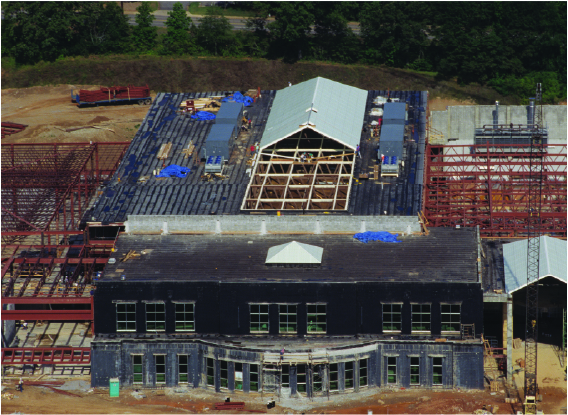 Working with a student body committee, Russell helped to organize student support for funding a more cohesive recreational sports facility for all students, rather than maintaining the gender-divided and dated fitness facilities which existed at the time. With the help of 25,000 students, Russell and her small staff of 14-employees helped to open a $37 million facility.
"We made a promise to the students that if they help us build it, some part of the activity spaces would always be available to them whenever the building was open. We'll never shut it down for any other purpose," said Russell. "We were able to say with a straight face and a pure heart to the students: 'This is your place. You paid for it. You built it. Now, we're going to reserve and protect this space for you."
In the first year, nearly 80% of UGA students on the Athens campus came through the doors of the new facility.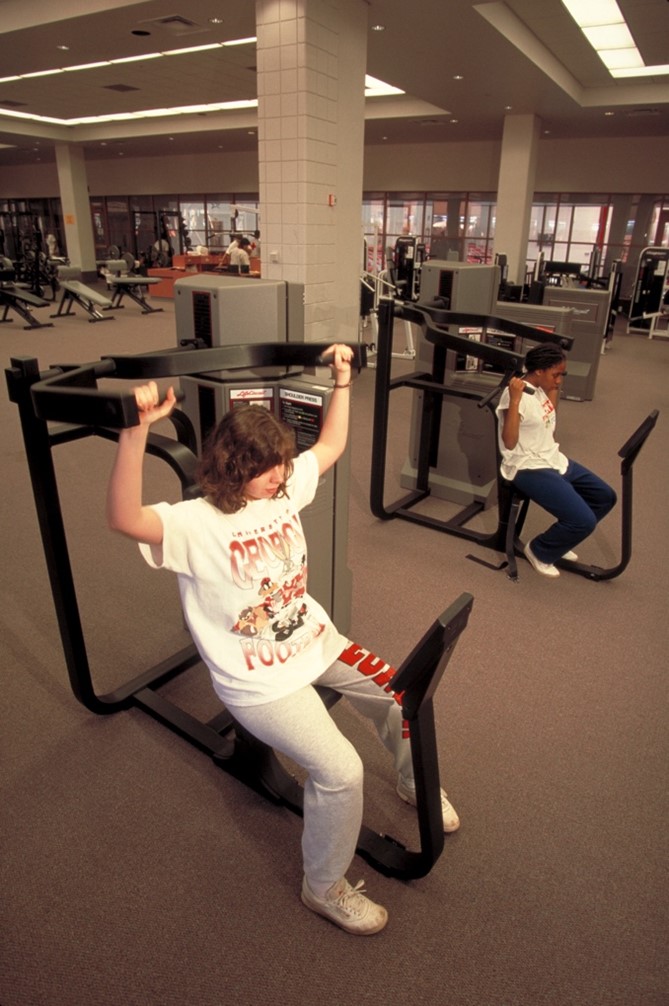 "People were just smiling all the time and almost speechless when they first came in," said Russell. "Everyone was coming here, and it didn't matter what you looked like in spandex."
Ultimately, Jane Russell played a key role in kick starting the culture students experience today at Ramsey, making it a place where everyone is welcome.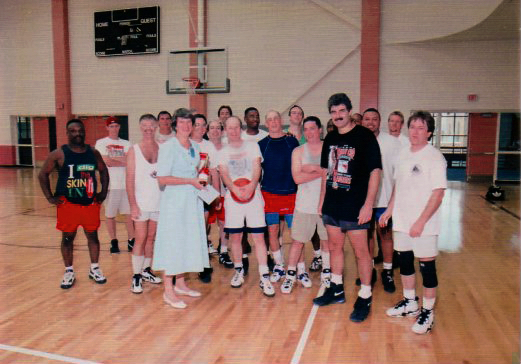 "I almost get embarrassed when I hear people say, 'She's the woman that built Ramsey.' Ah, no, no. There's no mortar under my fingernails," said Russell. "I was part of a team. A wonderful team. And I think the folks that are here now are carrying on that tradition."
How It's Going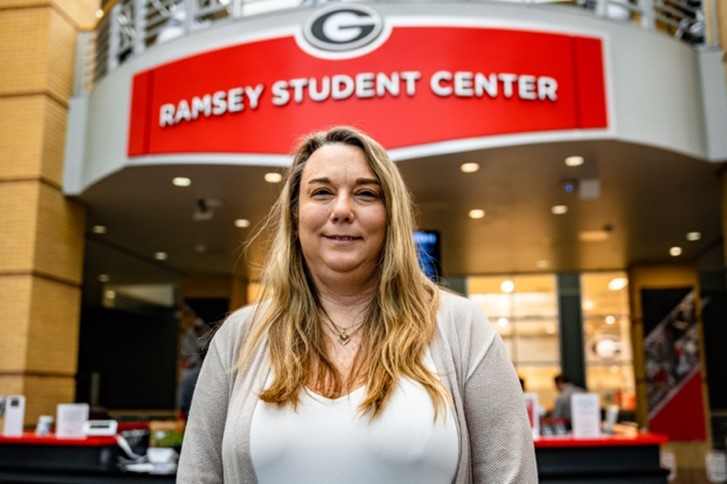 Since Russell's retirement in 2007, Ramsey has been in the caring hands of other leaders in the department. Business Manager Tina Mixon is the only current employee who has been on staff with the department since its creation in 1995, and she is still just as passionate about the role the department plays on campus as she was 27 years ago.
When Mixon first saw the blueprints for the Ramsey Student Center she was instantly intrigued.
"Seeing the building, the indoor track, the 50-meter olympic size pool…it was just so different from anything else on campus," said Mixon. "I loved everything about it."
Working with a small staff of 14 people, Mixon joined Dr. Russell in welcoming UGA students to the new facility. With students literally lined up outside the doors from 7 a.m. to 7 p.m., Mixon completed student registrations by hand so they could gain access to the facility.
"There was so much energy about the new facility opening," said Mixon. "We were all amazed because this was the first facility like this around the area to open."
Mixon has spent decades handling everything from purchasing to staff training. During her tenure with the department, she has purchased enough chlorine solution for the pools at Ramsey to fill over 3,800 standard household tubs. She has also trained 20 full-time staff members, 10 of which remain on campus and still serve the needs of students every day.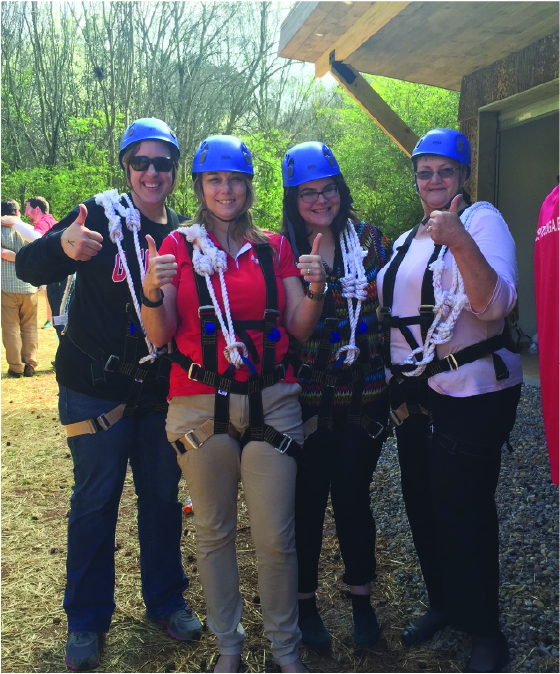 "We have some of the most creative program leaders and coordinators on our staff," said Mixon. "They have wonderful ideas, and I'm kind of the backbone that helps to figure out how we can make it all happen."
Although much of Mixon's work is done behind the scenes, she continues to play a part in maintaining the same energy at the Ramsey Student Center as when the doors first opened.
"We have grown a lot since we first opened. When we opened, we were just showing them the opportunities available to them," said Mixon. "Now we are getting more to the mindset that coming here isn't only for your body or for your looks but it's for your mental well-being too."
Where It's Going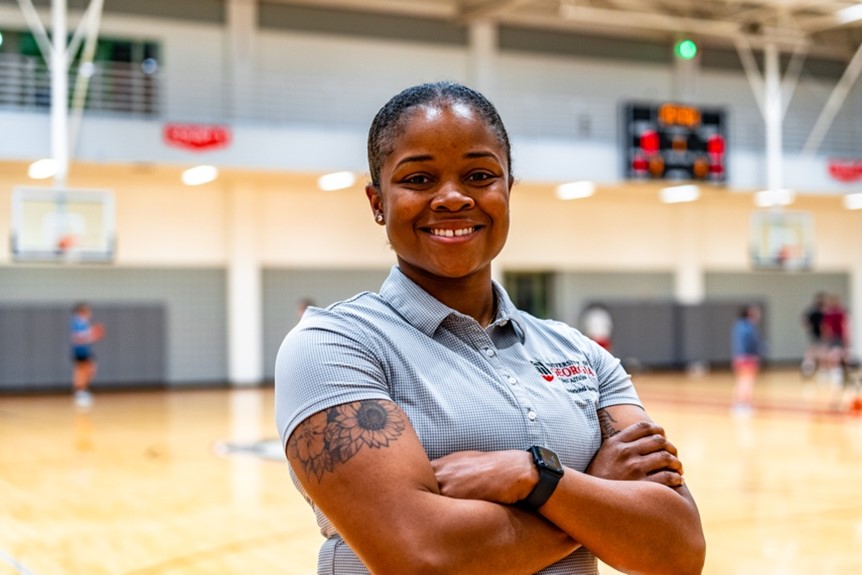 When the department first started there were 300 student employees and 14 professional staff. Now the department employs over 500 students and 28 professional staff. Nuri Troy, graduate assistant for the competitive sports program, is one of these invaluable staff members.
Troy grew up playing and watching sports, but more significantly, she grew up watching her dad officiate games. Those moments in her early childhood were catalysts leading her to her true passion.
"Growing up, there were times where I was given the option to stay at daycare, or go watch my dad referee," said Troy. "I would choose to watch him referee. That's how I really got into officiating." Inspired by her father, Troy went on to start her own journey as a referee. She was often the only woman on the court, but it didn't deter her passion for a career in officiating. Troy's passion for officiating has propelled her to UGA's competitive sports program and all the way to the NFL Flag Bowl Championship game.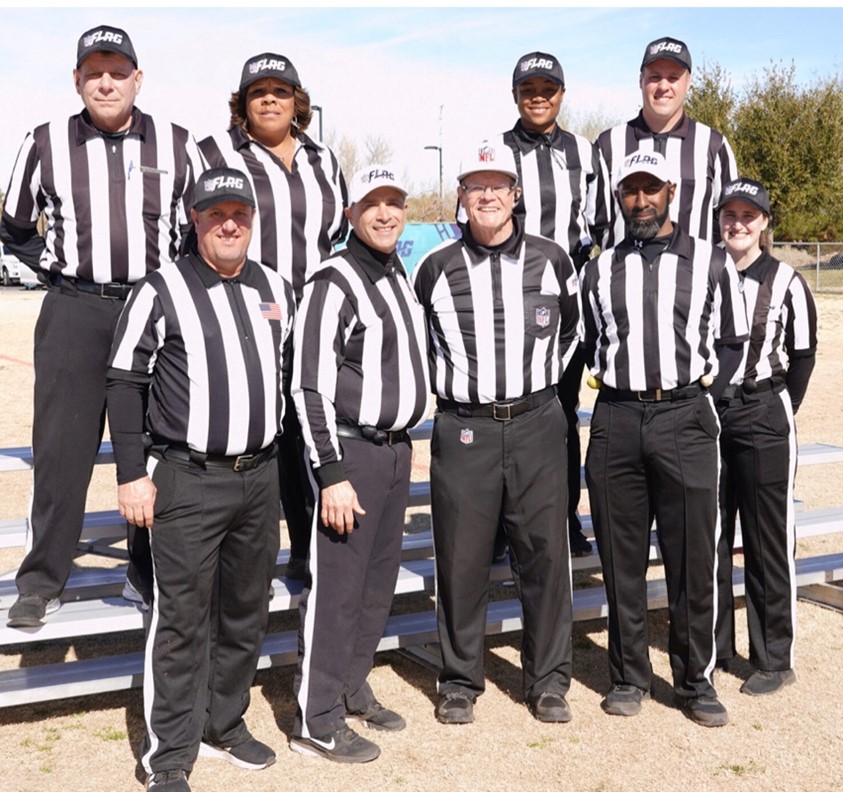 Before finishing her journey at UGA, Troy seeks to impact and lead the next generation of women in recreational sports. Over the past year, she has trained over 70 student staff in the competitive sports program.
"Many of the students that come through our program come in very nervous because they don't know too much about anything in competitive sports," said Troy. "When I leave, I would like for them to just continue to get stronger and more confident within our program and become leaders within the program."
Her influence will continue to make a difference to students, the staff she trains and the women she inspires.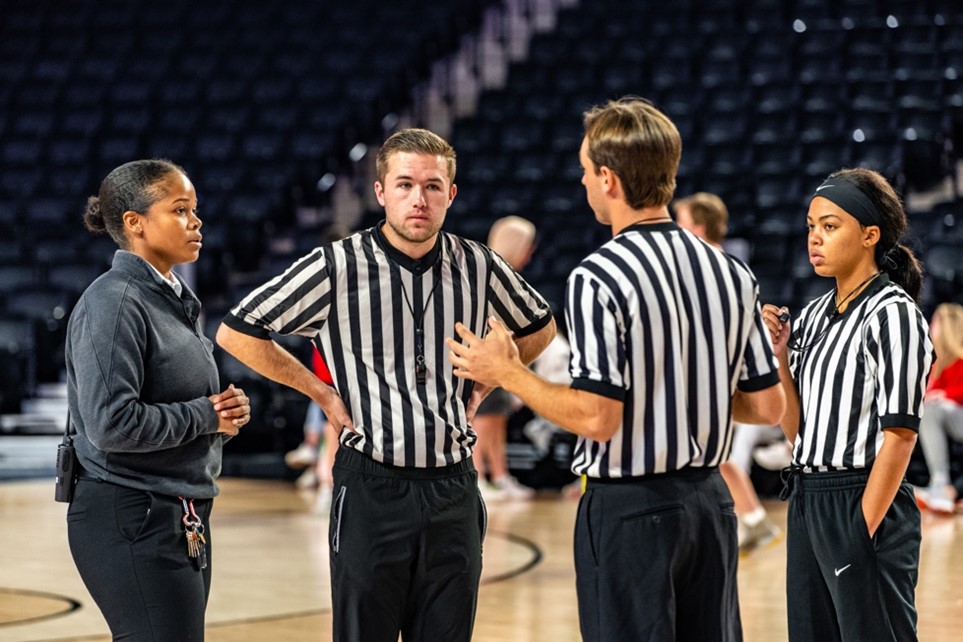 Impact
These women have provided generations of students not only the opportunity to participate in campus recreation, but also shaped them to be leaders in their chosen fields. Going forward, the future of UGA Rec Sports will be aided by the impact of the women who continue to lay foundations, make things possible and inspire future generations.
By: Sydney Lowe & Heather Arnold